In general, pictures are best shown either horizontally or vertically. Pictures of people are usually shot in the "portrait" orientation, while most other photos are generally taken in "landscape" orientation. That's why we built Match The Memory to default a game's cards to the Landscape layout, with the option of switching them to Portrait. This lets you have your images as big as possible on your cards. (Pro tip: if more of your cards are vertical than horizontal, we suggest that you change that game to Portrait.)
However, sometimes you have a picture that doesn't really fit either Landscape or Portrait. Whether it's a drawing of an atom or your latest Instagram selfie, sometimes you need a square. That's why we just added a new Square layout option to Match The Memory.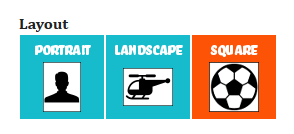 In addition to possibly fitting your images better, Square cards are bigger — the same height as Portrait cards and the same width as Landscape cards.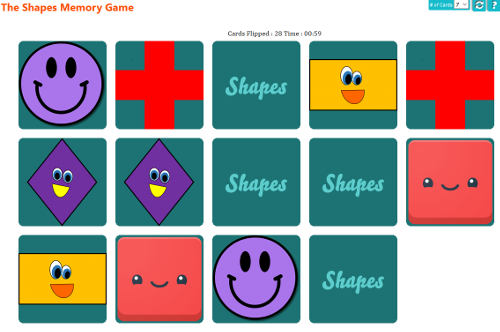 Try out the new Square orientation on a new or existing custom memory game. Let us know about specific games that you think are better having square cards rather than horizontal or vertical ones.